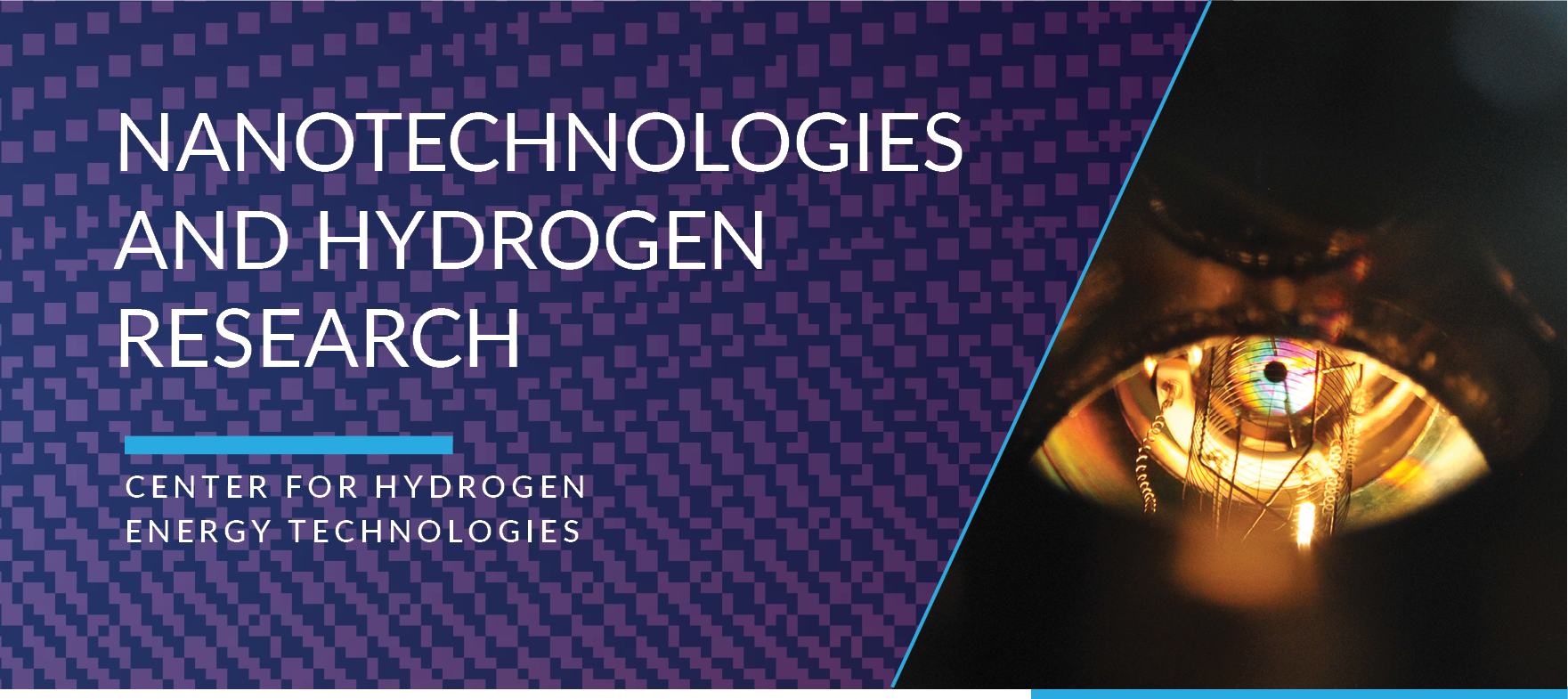 Info brochure (English)
MAIN RESEARCH AREAS OF THE LABORATORY:
research in the field of hydrogen energy technologies
synthesis of hydrogen separation membranes and analysis of their properties;
hydrogen production using water reactions with metals and nanoparticles of their alloys
synthesis of metals and their alloy hydrides designed for hydrogen storage; analysis of their properties;
synthesis of hydrogen fuel cell elements (anodes / electrolytes / cathodes) applying physical vapour deposition methods;
analysis of NiMH battery electrode material properties.
Analysis
Centre for Hydrogen Energy Technologies provides comprehensive sample analysis and structural characterisation services.
Sample topology (SEM, optical microscopy, AFM and stylus profilometry).
Crystal structure analysis at room and elevated temperatures (in-situ XRD in vacuum or selected gas environment with temperatures up to 1500 °C).
Elemental and chemical composition analysis starting from the very top surface atomic monolayers (AES, XPS), through micrometre (EDS) and up to millimetre scale (GDS).
More specialised characterisation such as ionic-electronic conductivity, gas sorption kinetics and thermodynamics, precise N2, O2 and H2 amount measurements in metals, surface (micro)hardness and others.
Thin film synthesis
Films of various metals, semi­conductors, oxides, hydrides and other materials can be made by 3" and 4" magnetrons as well as E-beam evaporation processes in inert and reactive gas atmospheres.
RF, DC and pulsed-DC power sources are available.
Plasma processing
Low temperature plasma processing of metals, polymers, organic and other substances can be realised in one of the several vacuum chambers.
More detailed descrition of applied research
The researchers of LEI CHET have comprehensive experience in usage of physical technologies (magnetron sputtering, e-beam evaporation, PIII and other plasma based processes) for the synthesis of thin films and modification of surface properties. During various international and national projects we have synthesised materials for the needs of various energy sectors (in particular hydrogen energy) and other applications. For instance, we have produced functional elements for the gas separation (hydrogen purification) membranes, solid state electrolytes and electrodes for high and medium temperature fuel cells.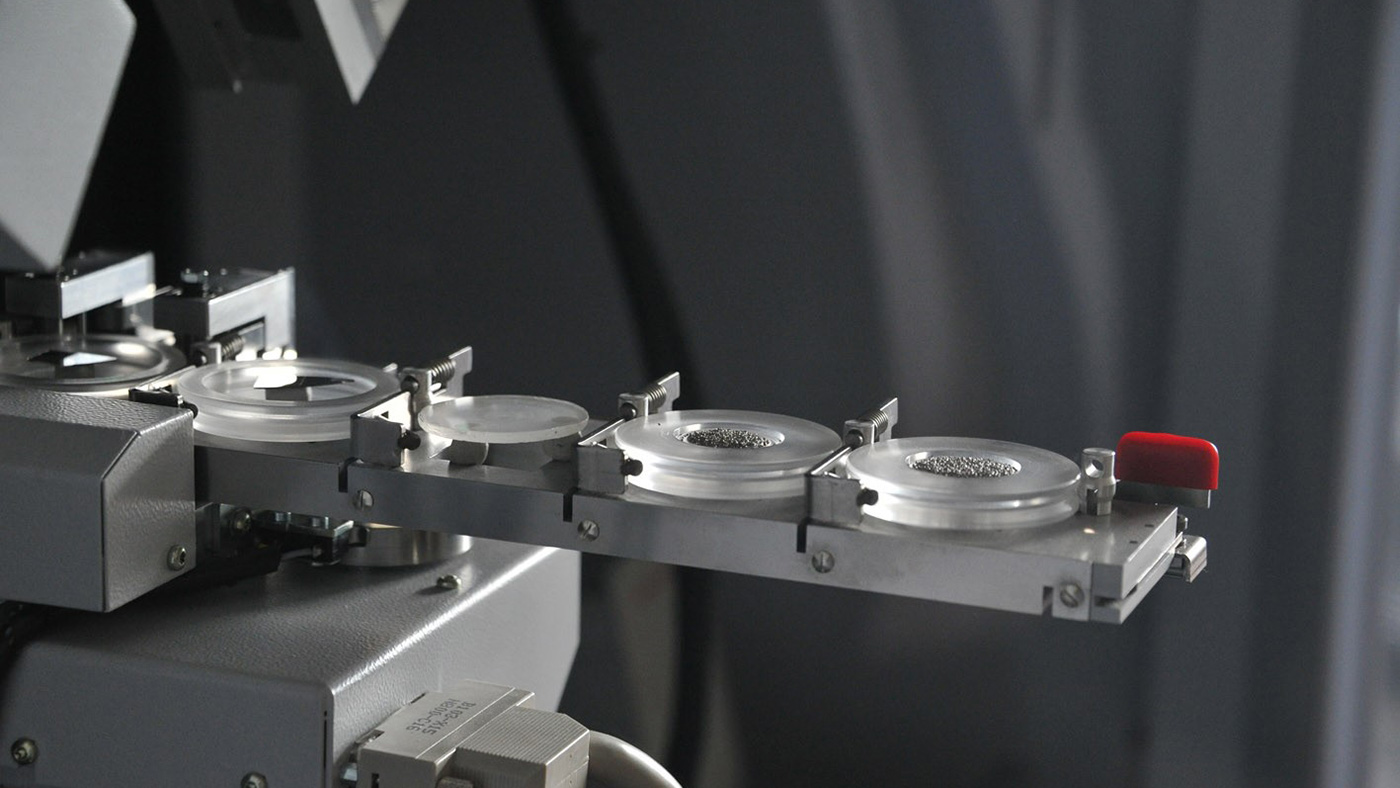 Material synthesis
Studies of the Mg based thin film hydrides
Investigation of thin films of Mg2NiH4 hydride has showed that the hydride displays different physical and thermo-dynamical properties in comparison to the corresponding powder samples. Many attempts have been undertaken to understand the dominant hydride synthesis mechanism by modifying the surface properties, reducing the particle size, controlling the surface oxidation or using additives. However, in our recent study we were able to experimentally demonstrate that different interface zone between substrate and film has significant effect on both film crystallinity and its reaction with hydrogen. It was demonstrated that properties of the substrate-film interface zone can be changed either by using different substrate material or by using different substrate pre-treatment (for instance substrate pre-treatment with varying plasma conditions).

Mg-Ni thin films
Hydrogen production using direct reaction between activated aluminum and water
Scientists at Lithuanian Energy Institute's Centre for Hydrogen Energy technologies have developed a method of hydrogen production from water, using reaction between plasma activated Al and Mg metals (or their alloys) and water. The technology is patented WO2013151408. For instance, aluminum powder is activated under the low-temperature plasma treatment and immersed into the water. Reaction of activated aluminum with water yields about 1200 ml of hydrogen per gram of aluminum powder which can be supplied to the proton exchange membrane fuel cell generating about 1 Wh of electricity. In addition, obtained reaction by-product is suitable for the synthesis of the secondary pure product of gama-Al2O3 which can be used in the production of catalysts.

Plasma activated aluminum reaction with water
Functional coatings for polymers
A technology of oxide based functional thin films deposition on polystyrene grains and expanded polystyrene (EPS) foam sheet surfaces was developed at LEI CHET. Specific coatings can be used as antibacterial or antifungal layers, fire retardants, etc.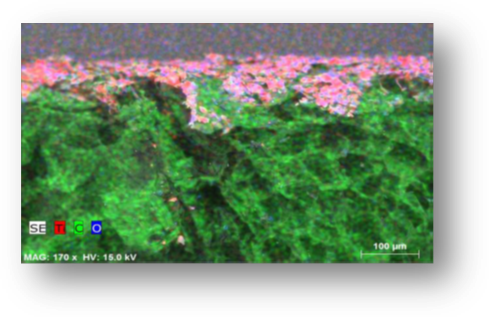 Investigation of antifungal properties of coated polystyrene
Nanoflake synthesis and testing
Using magnetron sputtering technique a special method of oxide and metal based nanocrystalline particles formation on soluble substrates we developed at CHET. After substrate dissolving and purification steps unique nanoflakes are observed.

SEM analysis of nanoflakes
Centre facilities
Synthesis
Magnetron sputtering and E-beam physical vapour deposition systems (Kurt.J.Lesker PVD-75)
Planetary ball mill (Fritsch Pulverisette 6)
Analysis
X-ray Photoelectron Spectrometer (PHI 5000 VersaProbe);
Auger Electron Spectrometer (PHI 700Xi);
X-ray diffractometer (Bruker D8) with environmental chamber for in-situ heating XRD;
Scanning Electron Microscope (Hitachi S-3400N);
Energy-dispersive X-ray spectrometer (Bruker Quad 5040);
Fully automated Sievert type instrument (Hy-Energy PCTPro-2000);
Ionic-electric conductivity (impedance) tester (NorECs Norwegian Electro Ceramics AS Probostat);
Glow discharge optical emission spectrometer (SPECTRUMA GDA 750);
Nitrogen, Oxygen and Hydrogen quantity analyser (HORIBA EMGA-830);
Dynamic Ultra-Hardness Tester (Shimadzu DUH-211S);
Atomic Force Microscope (Microtestmachines NT-206);
Double-beam spectrophotometer (JASCO V-656);
Other supplementary equipment.